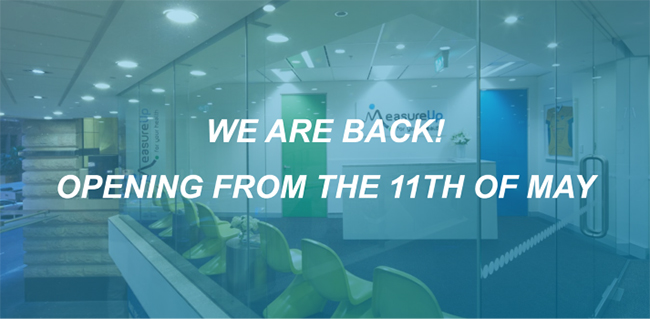 COVID-19 UPDATE - Pitt St is back Open from the 11th of May 2020
"Now is the perfect time to get your health back on track and see what changes the COVID-19 environment
(Working at home, home schooling kids, being less active and any personal stresses associated with this global pandemic) has had on your body composition"
We have taken as many measures as possible to try to be COVID-19 safe. They are as follows:
Our team is tested for COVID-19 and will continue to be on a regular basis during the outbreak
Our staff will wear a face mask
All door handles, DEXA bed surfaces are wiped down with antibacterial spray after every client.
The staff always apply antibacterial sanitiser before and after every client
Social distancing standards are applied outside the clinic to help prevent overcrowding in the immediate area
Hand sanitiser is readily available for your convenience
If you are feeling unwell or have been in contact with a confirmed case of Covid-19 please get tested and reschedule your appointment.
Your health and safety are our priority
Don't delay - request a visit today!
Our state of the art mobile labs are available to visit to your gym, medical centre, work place, school, nursing home or ACF. We are the pioneers of mobile DEXA across Australia since 2009.