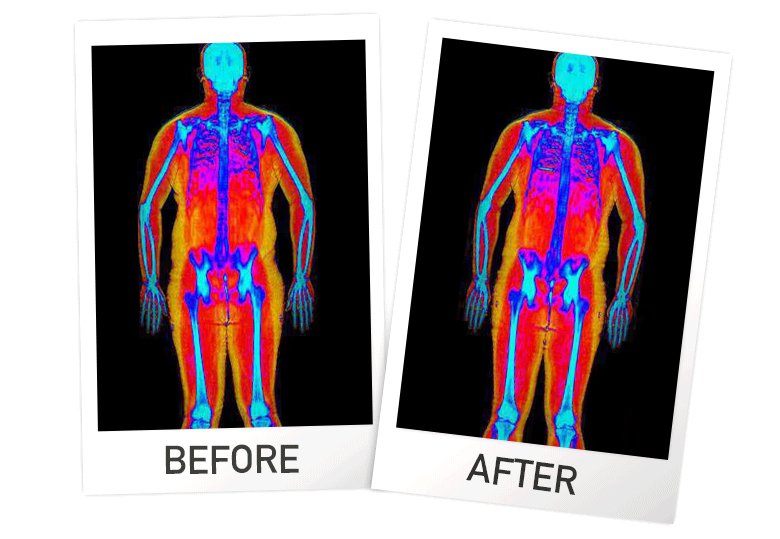 Every Month we would like to highlight a client of our that has made some outstanding changes to their body composition. This months client Sheldon, has made some amazing changes in a relatively short period of time, 12 weeks. Sheldon had his first DEXA scan at the end of August 2018 & in the 3 months since, has lost an amazing 7.3kg of fat mass. When comparing Sheldon's first and latest scan, he reduced his bf% from 30.3% to 24.2%  and increased his lean mass from 79.1kg to 84.9kg giving a relative body composition change of 20.13%!!!!  We sat with Sheldon to ask a few questions:
1. Did you have a particular PT to guide you through this great transformation?
SL>> No PT what so ever. I planned a lot of my training from information I read online.
2. What were the changes you made to your lifestyle – diet? Exercise?
SL>> Completely revamped my diet, High protein and low carbs, tried my best to cut away saturated fats and high sugar content foods. It was actually really easy. To help compliment my diet I trained at the gym for an hour minimum either five to six time a week for the last three months.
3. How did you utilise DEXA scans in your program?
SL>> I used the the first DEXA scan as a baseline to help show me what needed work and to really give me a motivational kick in the bum. The second scan has given me an idea on what has been working and if my workout plans have been working. The scan shows results you may not be able to see normally.
4. Do you have a motto?
SL>> Consistency is key
5. Favourite post workout snack?
SL>> I am a Fan of protein shakes or protein bombs, they are yummy and super effective. A good dose of tuna salad also does the trick!
If you know of someone that has had an inspirational body composition transformation, please drop us a line at info@measureup.com.au