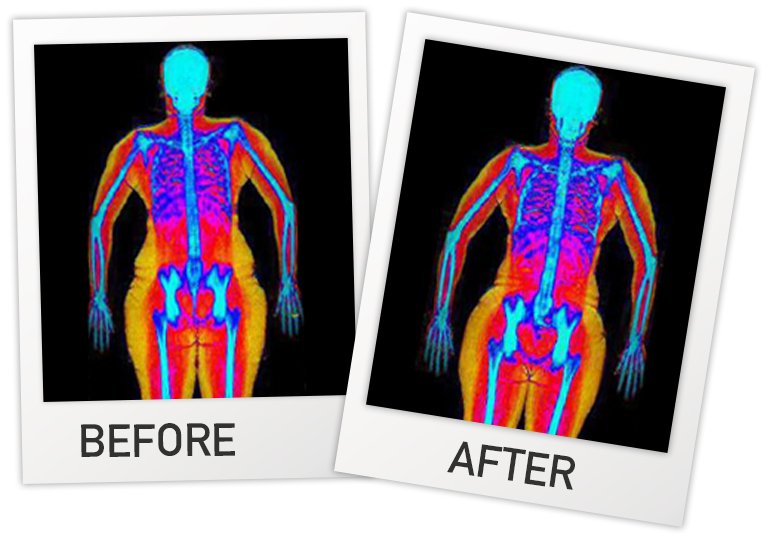 Every Month we would like to highlight a client of our that has made some outstanding changes to their body composition. This months client Sarah, lost an amazing 7.5kg of fat mass in 8 weeks! When comparing Sarah's two scans, she reduced her bf% by 19% in 8 WEEKS!! (35.3% down to 28.7%) and reduced her VAT from 52.6cm2 to 34.8cm2! We sat with Sarah to ask a few questions:
1. Did you have a PT to guide you through this great transformation?
ST>> I was taking part in the F45 8 week challenge
2. What were the changes you made to your lifestyle – diet? exercise?
ST>> As well as increasing my exercise, I had a big focus on diet. I cut out alcohol for 8-9 weeks and reduced bad carbs. The F45 challenge includes a nutrition portal which I followed carefully. I also started drinking more green teas and water, I even attempted the apple cider vinegar drinks
3. Do you have a motto?
ST >> Never give up! Keep challenging yourself. This was only the start of a new healthy life for me. I have to keep pushing myself to become a better, healthier version of me
4. How many times a week do you train?
ST>> I was going to classes 5-6 times a week and doing High intensity 45 minute training sessions.
5. Favourite Post work out snack?
ST>>  banana! I bloody love bananas
If you know of someone that has had an inspirational body composition transformation, please drop us a line at info@measureup.com.au