Looking for some ways to get active outdoors this Spring? There are loads of different places to exercise and explore different areas of Sydney at the same time. Here are some places you may not have thought of to explore!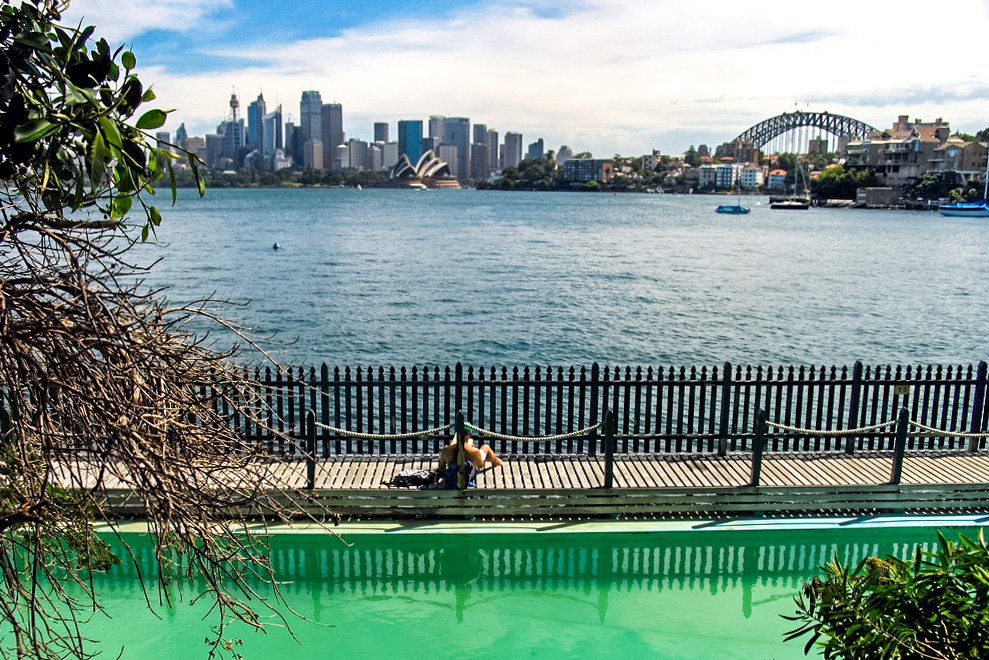 What? Harbour Swimming Pool (25m in length, 0.9m -1.7m in depth, access via steps or ladder)
Where? Milson Rd., Cremorne
What should I know? Gorgeous harbour views and parkland close by, accessible for littlies! However, with water being fed straight from the harbour, the pool is on a cleaning schedule through the North Sydney Council. It's worth checking out their website prior to visiting to make the most of your visit.
What? Family parkland
Where? Parsley Rd, Vaucluse
What should I know? The reserve has a netted swimming area, picnic facilities, both sand and grass surfaces and a children's playground. There is also a short bush land circuit which takes you to a nearby waterfall at the top of the gully. Coffee and food facilities, toilet, shower facilities and parking are available (limited parking). Disabled facilities are also available. Great for a run around with the footy or a quick refreshing dip.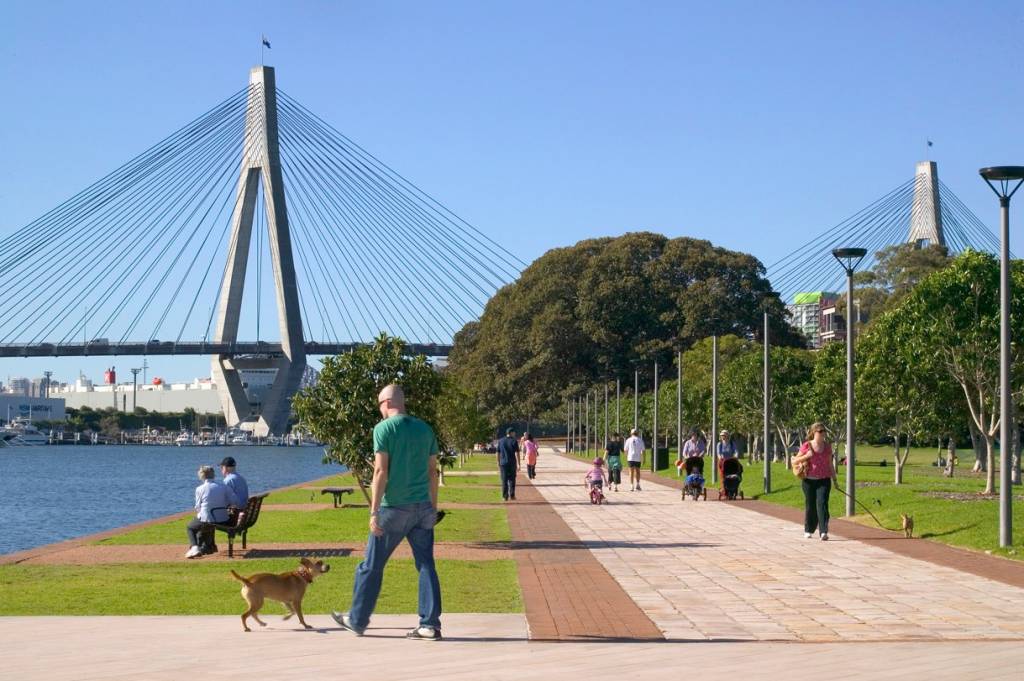 What? Walking/Running Track (Approx. 5km return)
Where? Bicentennial Park, Chapman Rd. Rozelle
What should I know? Beautiful walking track with waterfront pathway of Rozelle Bay and Blackwattle Bay. The path is paved allowing easy access for prams and is wide enough so kids can bring their bikes and scooters (without fear of running into other people!). The route passes through several parks (with a fenced kids' playground in Bicentennial Park) with café and restaurant options available. All your normal park facilities available along the way (BBQ, toilets, picnic table) and are also dog friendly. Parking available on Chapman Rd.   
4. McElhone Stairs (Stairs of Doom)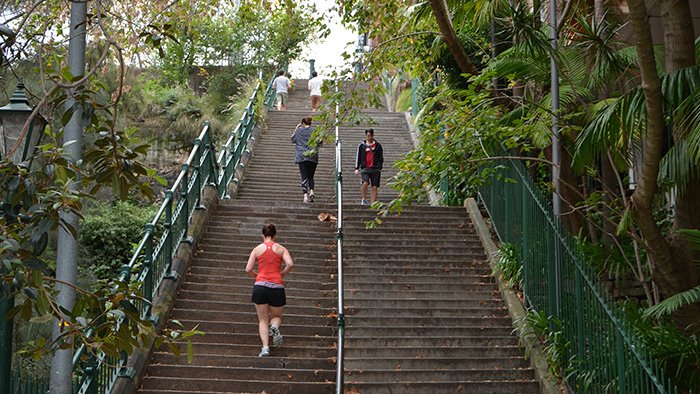 What? Stair Climb (113 steps)
Where? Woollomooloo to Potts Point (connect Brougham St. to Victoria St.)
What should I know? It isn't called the 'stairs of doom' for no reason! Not going to sugar-coat it, this is one tough set of stairs to climb – but if you're looking for a way to improve your fitness, this will get the job done! You'll be rewarded with a lovely view of the city and harbour once you reach the top! Is this the challenge you need to spice up your training?
5. Prince Alfred Park Basketball Courts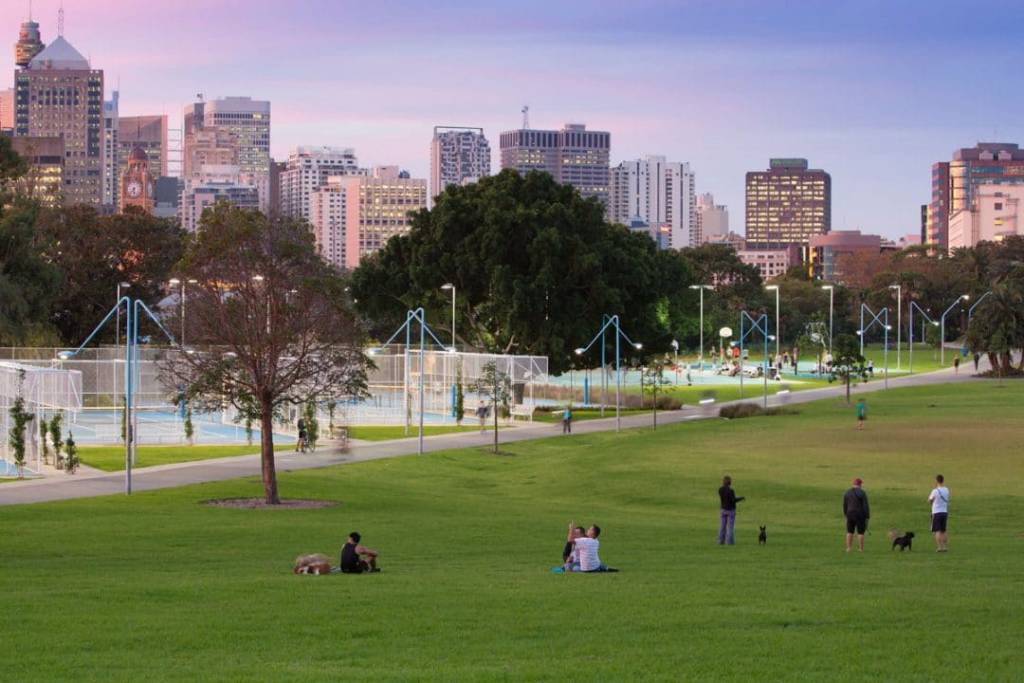 What?  Outdoor basketball courts
Where? Prince Alfred Park, Chambers St., Surry Hills.
What should I know? Perfect place to shoot some hoops and challenge a colleague or friend after work. The park has 2 full size courts and 1 half court. These are well lit at night too, allowing for night time play after work. Social comps are run on these courts, however they are still free for public access also. With a stunning view of the city, Prince Alfred Park is also home to 5 tennis courts, a heated outdoor pool, fitness stations and kids play areas, walking paths, off-leash areas for dogs – over 7.5 hectares! Better yet, it's only a 15 minute walk from Central station!
What?  Karloo bush walking track – 10km return (Usually 3-5 hours)
Where? Royal National Park, Wilson Parade, Heathcote
What should I know? The walking track is considered moderate in difficulty. It passes through heathland,  beautiful Karloo Pool (where you can jump in for a quick dip!) and the scenic Uloola Falls. The start of the walking track is an easy 500m from Heathcote train station. Entry is free, however if you wish to drive there will be a $12 entry fee into the National Park for cars. There is a camp ground along the track if you wish to make a weekend of it, however booking is required. Make sure to check the weather forecast as the track can become unpleasant in the wet.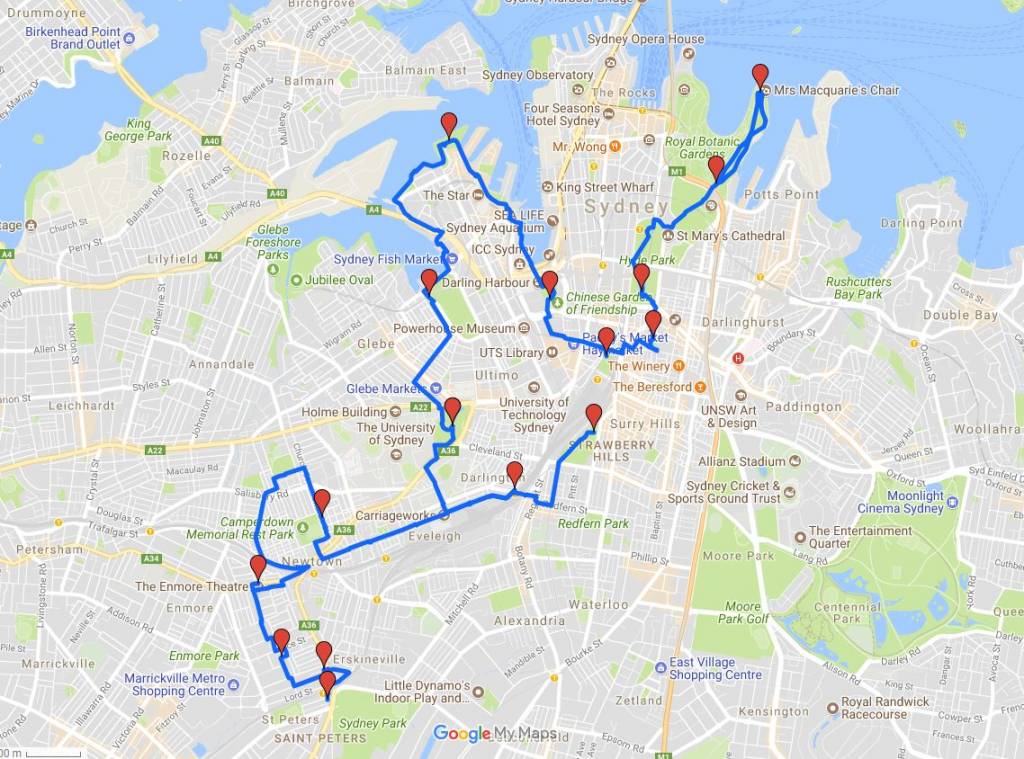 What? Cycling circuit around the parks and gardens of Sydney's city – 13km 
Where? Circuit could be started anywhere, but typically either in Prince Alfred Park – Surry Hills, or in the Royal Botanic Gardens.
What should I know? The circuit runs through 10 different parks/gardens including Hyde Park, Chinese Garden and Victoria Park – with lookout spots at the top of ANZAC bridge and Mrs Macquarie's chair. As the circuit does use some roads and shared pedestrian areas, this circuit would not be suitable for young families.
What? Yes, you read that right. A 70 minute class, beginning with relaxing yoga on Balmoral Beach, followed by 40 minutes of Kayaking around Balmoral and surrounding beaches.  
Where? Balmoral Beach (look up 'RANCAN SISTERS FITNESS')
What should I know? Classes are limited to 16 people (however bookings are essential). Everything is provided – yoga mat, yoga straps and blocks, kayak and life jacket (of course, if you have your own you're welcome to bring them along!) 1-2 classes a day are run every morning from 6:30AM (except Thursday and Sunday). It's the perfect way to relax and feel rejuvenated for the rest of your day!
9. Outdoor gyms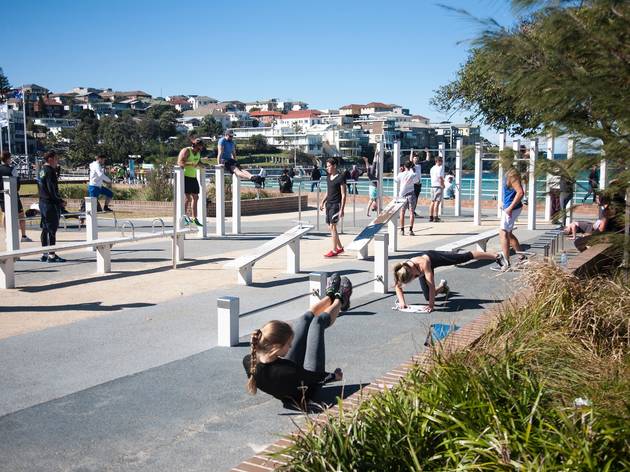 What?  Outdoor gyms/playgrounds
Where? The list is extensive – and it's best to look at what is close to home or work!
What should I know? Most fitness is located along walking paths or in parks – making it a great accessory to combine with a walk or jog. Research the area first to find out if it is well lit if you're planning to train later in the evening. If in doubt, always bring a friend. (pictured: Bondi Beach outdoor gym)
10. Stand up paddle boarding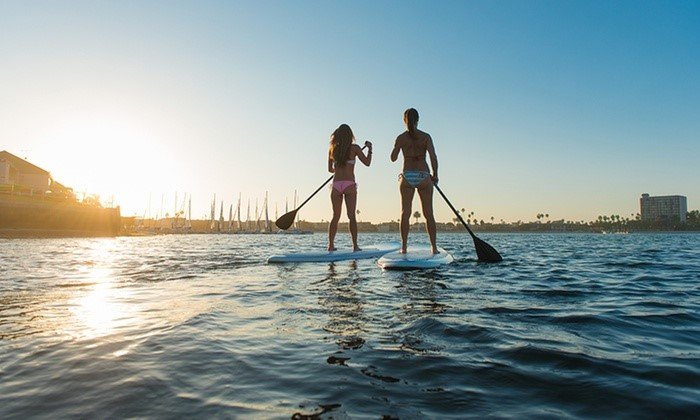 What?  Stand up paddle boarding
Where? There is an abundance of places along Sydney's coastline that are favourite spots for stand up paddle boarding. Some of these include The Basin Estuary, Malabar Bay, Balmoral and Watsons Bay. 
What should I know? Where you go may be dependent on if you need to hire gear and if you need a lesson. If you've never done it before, it might be worthwhile getting some pointers – but be prepared that getting wet is inevitable!
PIP TOCKUSS
B.CLINEXERPHYS, AES, ESSAM
Accredited Exercise Physiologist