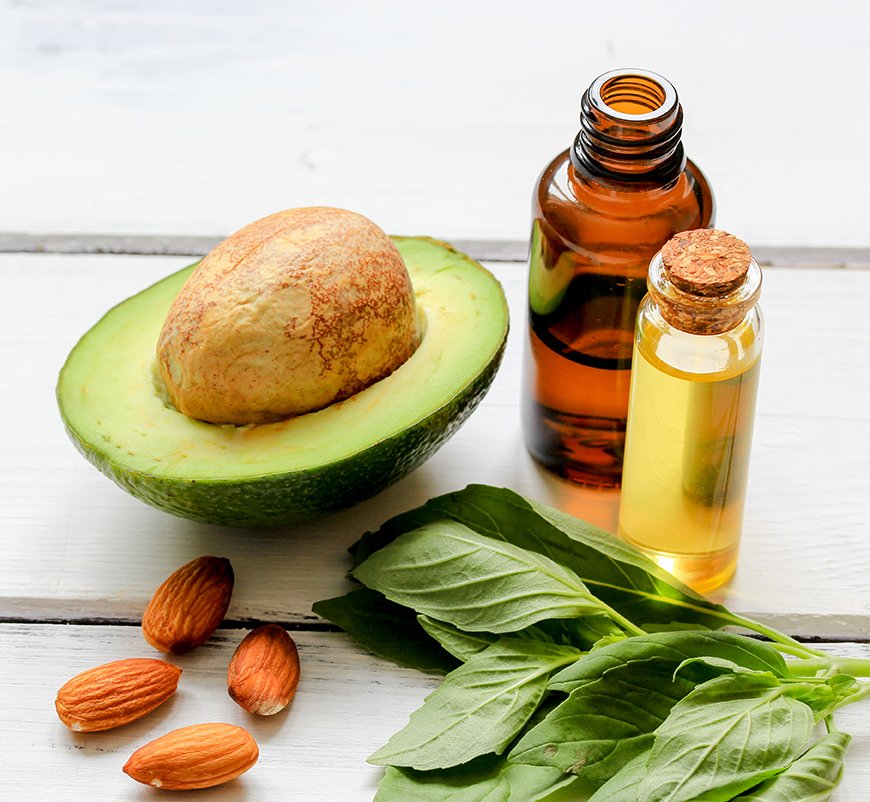 At MeasureUp we calculate your resting metabolic rate (RMR) using your fat free mass. This allows us to provide you with some basic nutritional information to help achieve your goals. On many occasions we find clients are eating well below their RMR. If you are looking to reduce fat mass, you should try to eat just above your Resting Metabolic Rate and you will still be in deficit with exercise. For many, being asked to eat more food can be hard, especially eating the right types of foods! Here are some ways to increase your energy intake in a healthy way, without it feeling like a chore!
Avocados are a popular item at the moment that are high in unsaturated fats and have a high number of calories. Half an avocado has about 163 calories and can be easily applied to salads, used as spread on sandwiches or on it's own in a meal to add both flavour and healthy calories.
Olive Oil had been an integral part of the Mediterranean Diet and good olive oil is rich in healthy fats which can have a positive impact on brain health, cell growth and can help lower some blood markers. A tablespoon of olive oil contains 160 calories and can easily be applied to salads, or used in cooking in moderation.
Almonds are a great snack that can help boost your calories per day and are a rich source of good fats that can have a range of health benefits. Half a cup of almonds can be consumed throughout the day, equating to 428 calories!
Chia seeds are an excellent addition to any salad, breakfast bowl or nut mixture, adding healthy fats and increasing your caloric intake. In 30g or two level tablespoons of chia seeds, there are 134 calories, with 9g of fat and 6g of protein.
Adding more energy to your daily intake is easy once you know how! Put the above into good use by making this beautiful and healthy Power Berry Avocado Almond Chia Seed Salad
Timothy Hanson AEP ESSA
Exercise Physiologist