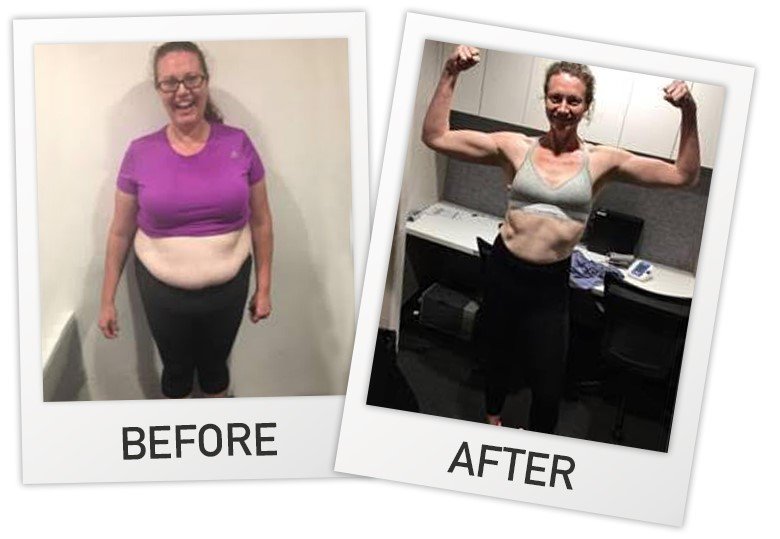 Every Month we would like to highlight a client of our that has made some outstanding changes to their body composition. This months client Katie, has been on an incredible health and weight loss journey that started in January '17. Katie had her first DEXA scan with us in November 2017 & in the 11 months since, she lost an amazing 15.8kg of fat mass (& maintained her muscle mass!). When comparing Katie's first and latest scan, she reduced her bf% from 34% to 19.4% , a relative change of 42.9%!!!! Katie also reduced her VAT from 108cm2 to 39.1cm2! We sat with Katie to ask a few questions:
1. Did you have a PT to guide you through this great transformation?
KL>> Yes, I have an amazing coach Brock Ashby. Brock has been with me from the outset of my fitness journey which began on 9 January 2017. Brock has been very supportive, motivational, inspirational and is extremely passionate about transforming bodies and changing lives. From the outset I felt like we were a team with Brock owning my goals and holding me accountable and challenging me. I have had a complete lifestyle change where I now understand the importance of keeping track of my nutrition daily so my macros can be tailored depending on how my body is responding and the gym now forms part of my daily routine. Some of my friends call be "absessed" about the gym or a gym addict.
2. What were the changes you made to your lifestyle – diet? Exercise?
KL>>I have lost over 44 kilograms in 19 months. This has been achieved by tracking my food (eliminating my favourite carbs of pizza and pasta from my diet), increasing my protein levels and working out at the gym every single day. Today is day 440 in a row, I don't believe in rest days!
3. How did you utilise DEXA scans in your program?
KL>> To provide me with motivation that I am on track to achieve my sole goal by the end of the year of having 6 definitive abs. I book in DEXA scans every 2 months to provide me with motivation that I am gaining muscle and that my body fat % is decreasing. My only regret is that I didn't get a DEXA scan when I first started my fitness journey. All I know is that my body fat % was over 46% and it is now currently at 19.4%.
4. Do you have a motto?
KL>> In the beginning it was "it takes 21 days to create a habit and 90 days to create a lifestyle". Now it's "fitness isn't about being better than anyone, it's all about being better than you were yesterday."
5. Favourite post workout snack?
KL>> A banana, protein bar or protein smoothie.
If you know of someone that has had an inspirational body composition transformation, please drop us a line at info@measureup.com.au